Sapa Rock N Ritual is a theater project located on the Ham Rong mountain, in the northern region of Vietnam called Sapa, famous for its groundbreaking step rice field landscapes.
ScenoLight Atelier and its team of architects, scenographers, landscape and lighting designers, in collaboration with the show director and his artistic and technical team, has worked on this theater project for two years. Together we spent days on site to feel the atmosphere and learnt about the local traditions and materials that inspired the design and performance. One of the most sensitive aspects of our cooperative decision was the selection of theater location and direction, taking into account access constraints, view, climate, and beliefs. Our mutual thought leads us to consider the theater as a performance all by itself, providing a full experience focused on the four natural elements that created the legend of this magnetic site also known as the dragon head: rocks, air, water, and fire.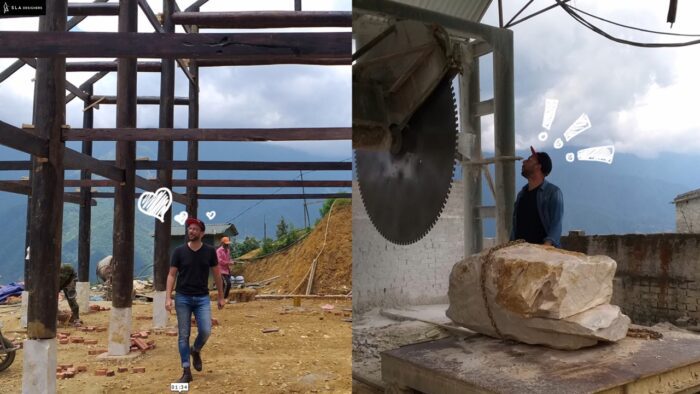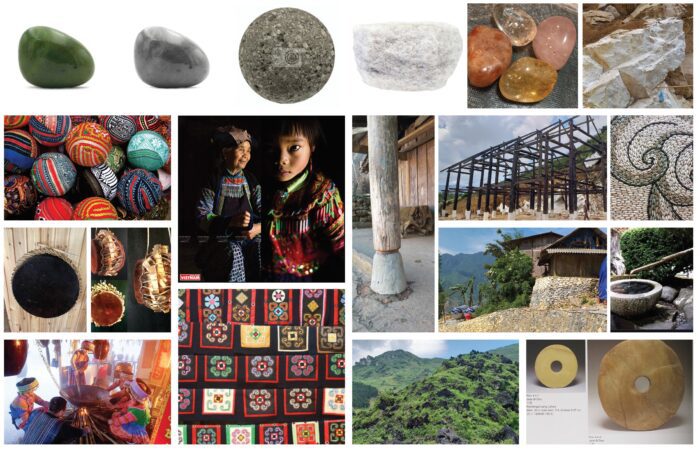 Back in our office, we carried out extensive research, combining traditional methods with a variety of parametric designs to generate multiple types of shapes that were meticulously installed on the natural topography. As a result, we came up with the concept of an open-air wooden structure connected to the rocks and floating in the landscape between the bamboo forests and the mountain's peak. As a decorative but also structural element, the outline is covered by a marble string, inspired by the ethnic traditional textile patterns and jewelry.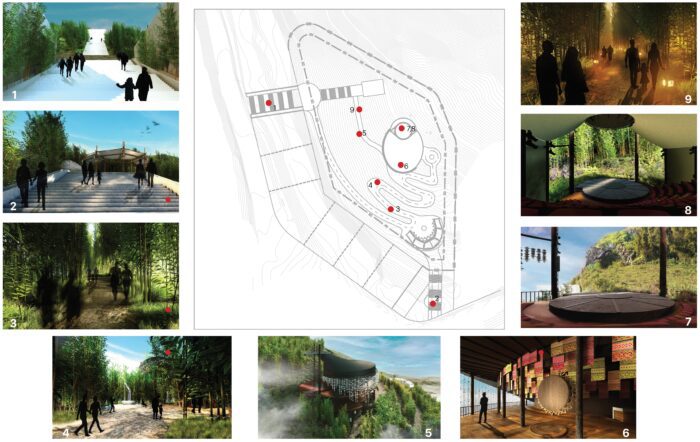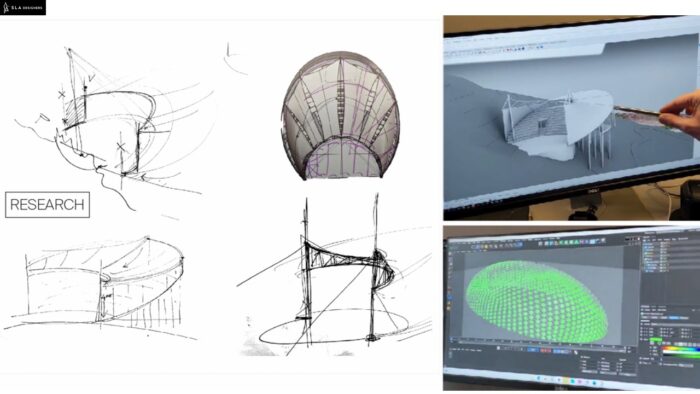 We fully concentrated on the environment surrounding the theater, since the audience discovery experience begins at the lower level of the site's path, which leads through the bamboo forest to the theater. The audience is then welcomed to enter inside the theater, which has an open-air lobby offering a spectacular panoramic view of the valley. After crossing the small footbridge over the landscape, the audience is invited to take their seats on the circus-style step benches arranged around the stage and facing an impressive rocks landscape. By night, the special lighting effect transforms it into a floating cloud between the mountain and the bamboo forest, highlighting the marbles, stone strings, and creating a magical landmark for the resort where it is installed.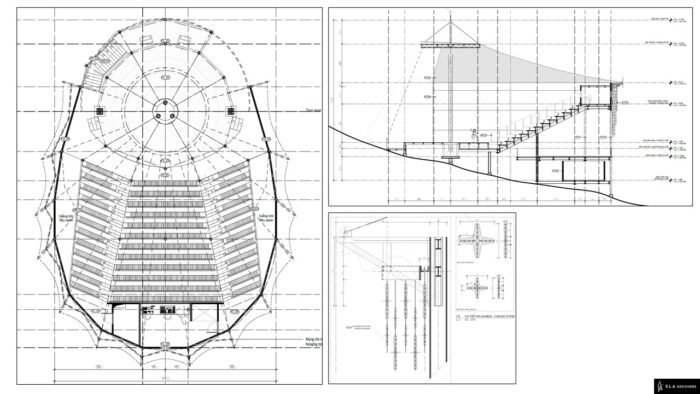 The theater has 300 seats and an 80-square-meter stage, as well as a full set of lighting and sound equipment, and is covered by a tensile membrane roofing system and a curtain structure to enclose the space in the event of a blackout or for weather reasons. The backstage area, which includes a control room, is also accessible from both outside and inside the main volume. Every effort has been taken to create this theater as functional for the performers, technicians, and operation as possible even though the site and budget constraints are limitative.